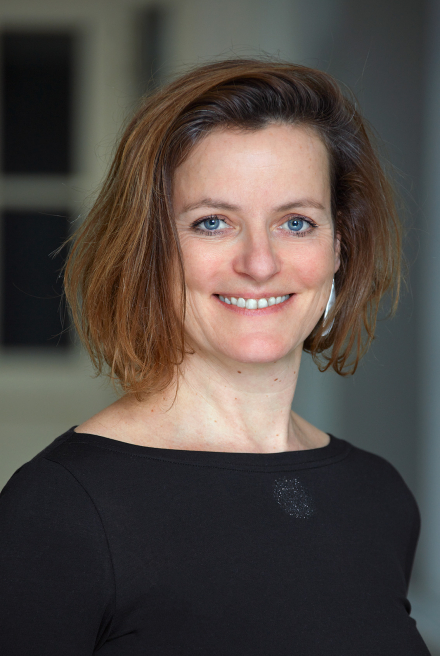 Restorer at the Documentation Department.
Kateřina Doležalová studied restoration of artworks on paper and related materials at the Faculty of Restoration, University of Pardubice (BA 2008). In 2011, she received her MA from the Studio of Restoration and Conservation of Artworks on paper at the same university. In 2007, she completed photography restoration and conservation internship (Preus Museum) in Norway. Since 2011, she has been working as a restorer at the IAH CAS, specializing in restoration of drawings, prints and plans. In the recent years, she participated in three NAKI projects: Josef Sudek and Photographic Documentation or Artworks. From a Personal Archive to Presentation of Cultural Heritage; Traces of Creation. The Legacy of Great Sculptors of the first Half of the 20th century; Researching the Provenance of Moveable Cultural Heritage Confiscated from German Nationals in North Bohemia in 1945.
Research outputs (selection):
Kateřina Doležalová, Skla, plasty a papíry: pohled restaurátorky, in: Hana Buddeus (edd.), Sudek a sochy, Praha 2020, pp. 411-429.
We use cookies on our website to give you the most relevant experience by remembering your preferences and repeat visits. By clicking "Accept", you consent to the use of ALL the cookies. However you may visit Cookie Settings to provide a controlled consent.
×
Cookie settings
This website uses cookies to improve your experience while you navigate through the website. Out of these cookies, the cookies that are categorised as necessary are stored on your browser as they are essential for the working of basic functionalities of the website. We also use third-party cookies that help us analyse and understand how you use this website. These cookies will be stored in your browser only with your consent. You also have the option to opt-out of these cookies. But opting out of some of these cookies may have an effect on your browsing experience.
Necessary cookies are absolutely essential for the website to function properly. These cookies ensure basic functionalities and security features of the website, anonymously.
Analytical cookies are used to understand how visitors interact with the website. These cookies help provide information on metrics the number of visitors, bounce rate, traffic source, etc.
Performance cookies are used to understand and analyse the key performance indexes of the website which helps in delivering a better user experience for the visitors.
Advertisement cookies are used to provide visitors with relevant ads and marketing campaigns. These cookies track visitors across websites and collect information to provide customised ads.