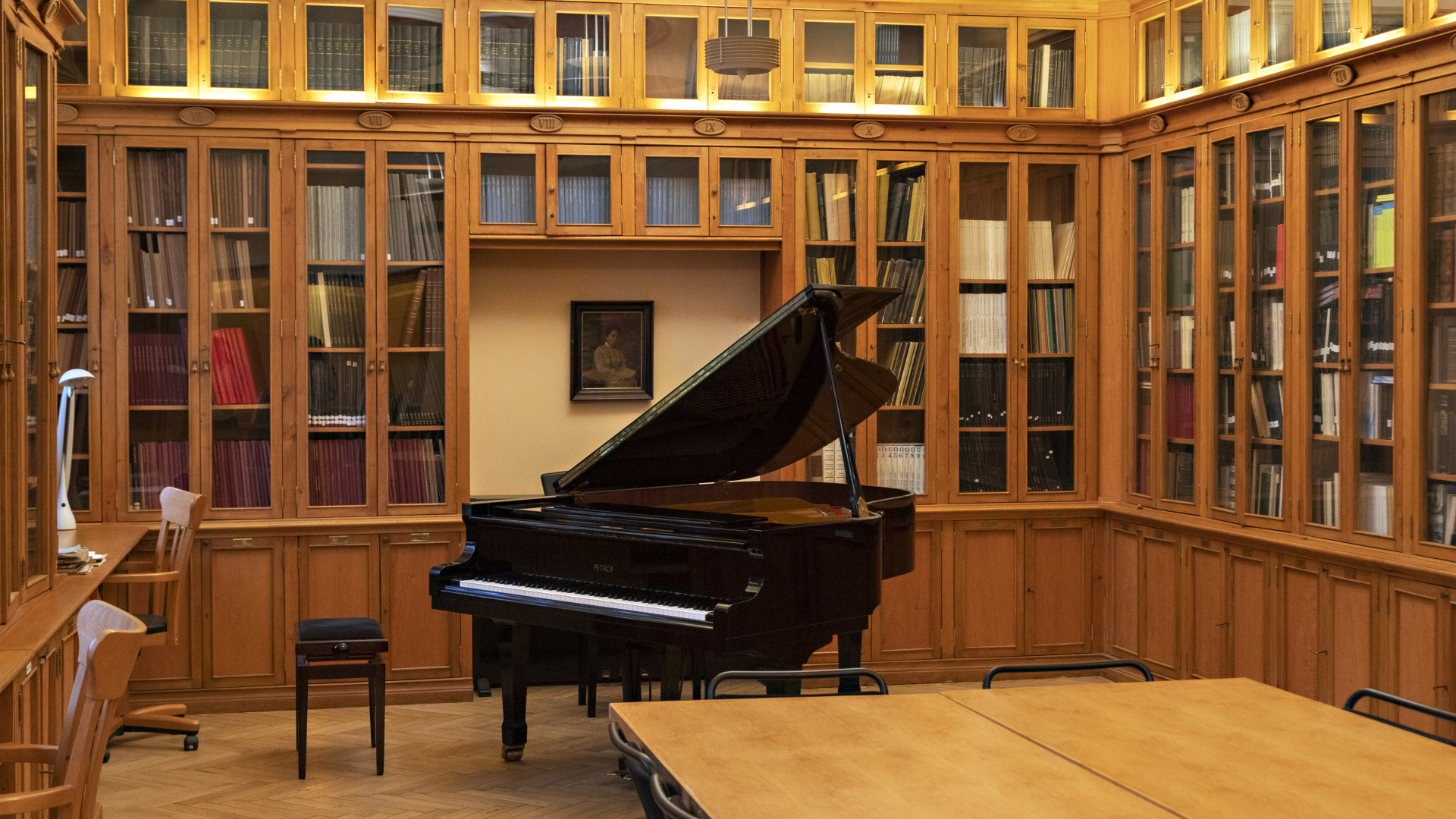 Musicological Library
The musicology library and bibliographic database is a basic specialized library for the institute's employees and professional public. It collects all Czech books and magazines focused on musicology, while actively seeking out older publications. International publications are purchased based on the current research interests at the institute. Along with books and journals, the library also collects sheet music and sound recordings. The library currently contains approximately 36,000 items.
It offers inter-library services at national as well as international level.
The publications are processed using the Aleph library system; records of the collection are shared with the Union Catalogue of the Czech Republic.
For ASEP and RIV databases the Musicology library collects and edits informationon on the publishing activities of musicologists employed at the IAH.
Contact
A Puškinovo náměstí 9, 160 00 Praha 6
E vozkova@udu.cas.cz (library); kratochvilova@udu.cas.cz (bibliography)
T +420 220 303 939 (library)
+420 220 303 938 (bibliography)
Opening hours
Monday and Wednesday 10:00–17:30
Lunchbreak 12:00–13:00
For an appointment outside the opening hours, please, contact the librarian.