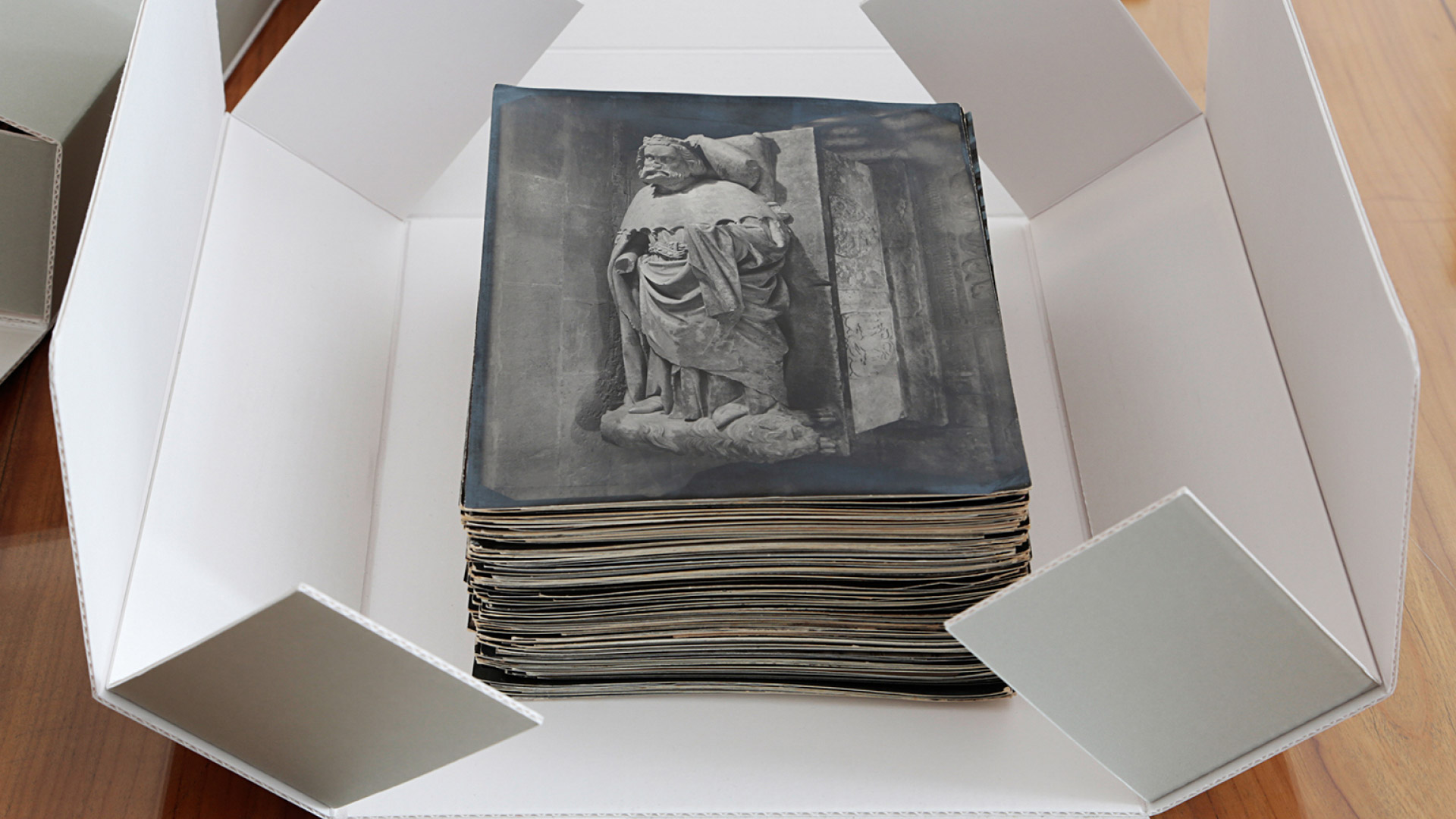 Photographs
Photo Library
The photo library collection includes documentary photographs of fine art and architecture. The collection focuses mainly on Czech art from the Middle Ages to the 20th century and contains almost 150,000 items. The collection is constantly expanding thanks to the continuous activities of the institutional photo studio and its photographers. In the past, photographers Miroslav Hák, Prokop Paul, František Krejčí, Jiří Hampl or Zdeněk Matyásko took part in the development of the collection, currently Vlado Bohdan, Jitka Walterová, Petr Zinke and Martin Netočný. There are also funds that were obtained through donations and purchases. Among the most important are, for example, a set of documentary photographs by Josef Ehm or Emily Medková. The database of photographs is fully accessible from the study room of the photo library.
Contact: Mgr. Martin Pavlis, pavlis@udu.cas.cz
Mgr. Markéta Janotová, janotova@udu.cas.cz
Collection of historical photographs
The collection of photographs and photomechanical prints from the second half of the 19th and the first half of the 20th century contains eighty thousand items. A substantial part is represented by materials from the estates of Zdeněk Wirth, Viktor Kotrba and Josef Cibulka. In 2020, the collection was expanded to include works from the estate of Josef Sudek, which have long been stored in the Photo Library of the IPA AS CR. The focus of the collection is on photographs of architecture, interiors and reproductions of artifacts, not only of Czech but also European origin. The collection contains numerous envelopes of photographs from many leading photographers, such as Andreas Groll, František Fridrich and Heinrich Eckert. The collection also includes the oldest surviving photographic pragensies.
Curator of the collection: Mgr. Petra Trnková, Ph.D., trnkova@udu.cas.cz