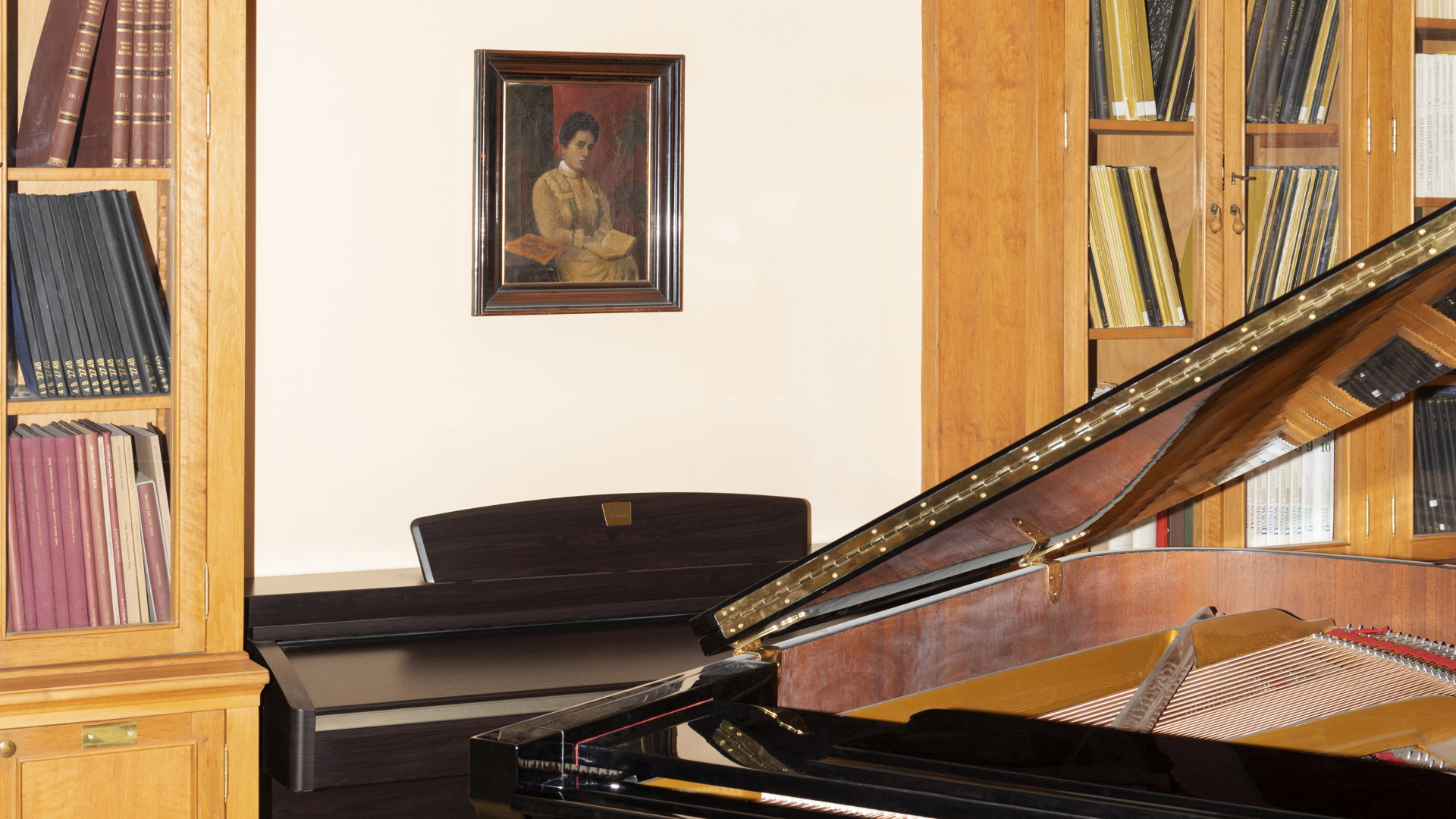 Musicological Bibliography
Musicology Bibliographic Database
The Musicological library of the IAH creates and manages the Database of Czech musicological literature. It includes works of the Czech researchers published in the Czech Republic and abroad as well as works of foreign researchers who work in Czech Republic or whose publications relate to the Czech music.
The database currently contains over 25,000 records and it constantly grows up.
Individual entries include brief resumes in both Czech and English, allowing international researchers to use the database.
Supported by the Digital humanities program (Strategy AV 21) since 2015, a retroconversion of annual bibliographic reviews of Czech musicological production since 1970 has been underway, originally published in the journal Hudební věda and other previously created bibliographies.
The Musicology Bibliographic Database is a part of the Library Catalogue of the CAS and is among the specialized bibliographies registered by the National Library of the Czech Republic. Information about articles are forwarded to the Database of Czech Articles (ANL) through the Library of the CAS.
Entry to the Musicology Bibliographic Database.
We use cookies on our website to give you the most relevant experience by remembering your preferences and repeat visits. By clicking "Accept", you consent to the use of ALL the cookies. However you may visit Cookie Settings to provide a controlled consent.
×
Cookie settings
This website uses cookies to improve your experience while you navigate through the website. Out of these cookies, the cookies that are categorised as necessary are stored on your browser as they are essential for the working of basic functionalities of the website. We also use third-party cookies that help us analyse and understand how you use this website. These cookies will be stored in your browser only with your consent. You also have the option to opt-out of these cookies. But opting out of some of these cookies may have an effect on your browsing experience.
Necessary cookies are absolutely essential for the website to function properly. These cookies ensure basic functionalities and security features of the website, anonymously.
Analytical cookies are used to understand how visitors interact with the website. These cookies help provide information on metrics the number of visitors, bounce rate, traffic source, etc.
Performance cookies are used to understand and analyse the key performance indexes of the website which helps in delivering a better user experience for the visitors.
Advertisement cookies are used to provide visitors with relevant ads and marketing campaigns. These cookies track visitors across websites and collect information to provide customised ads.