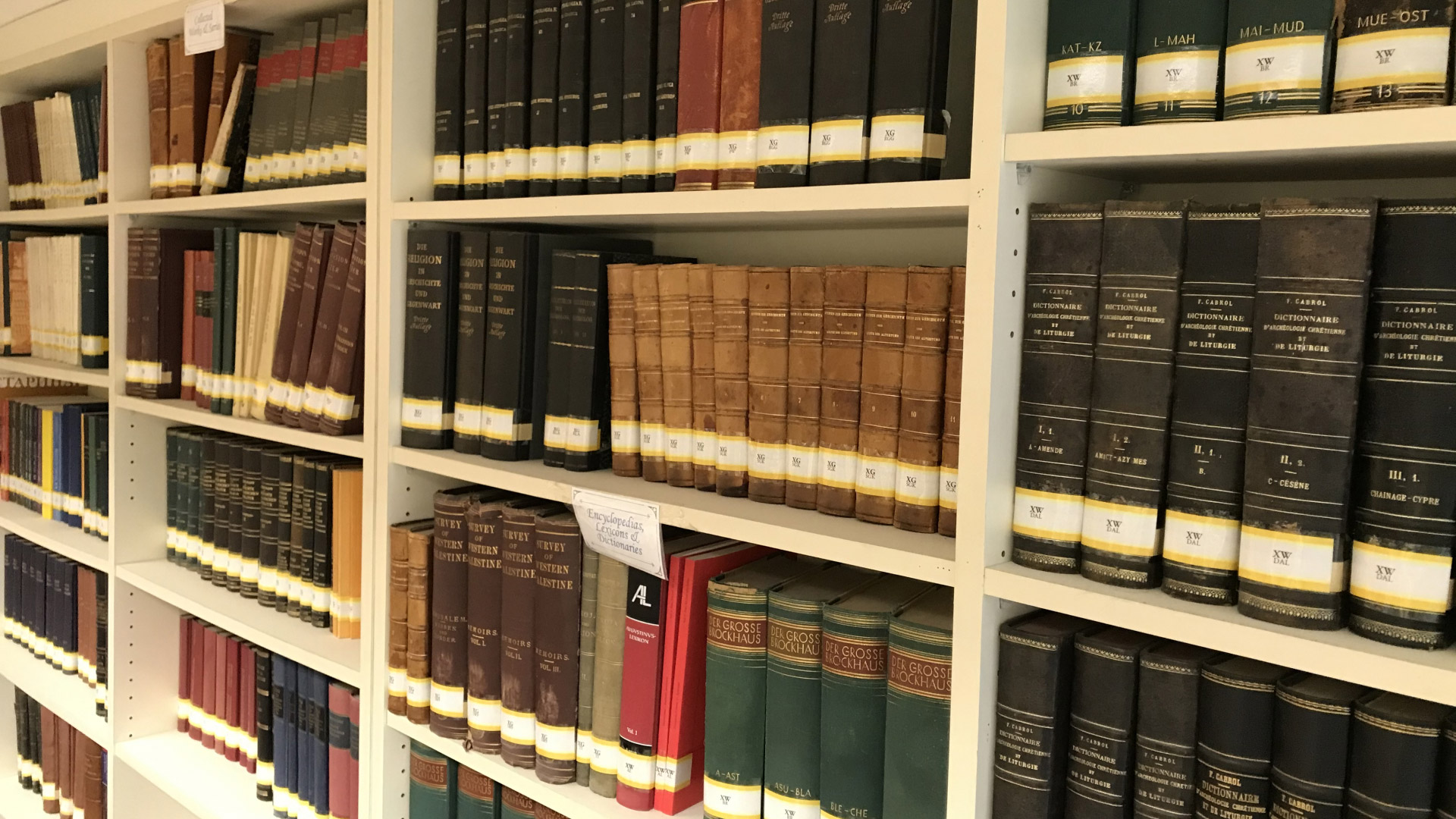 A library weighing two tons is heading from Jerusalem to the depository in Jenštejn
The generous gift of 3,000 titles devoted to the problem of Jerusalem were taken over today, on Wednesday, 14 October, by the Institute of Art History of the CAS. The extraordinary book collection was donated to the institute by Bianca Kühnel from the Hebrew University in Jerusalem based on her collaboration with Klára Benešovská from the Department of Medieval Art. Both researchers have devoted their entire academic careers to the Middle Ages.
docx
PR_jeruzalem_library_20_10_14
We use cookies on our website to give you the most relevant experience by remembering your preferences and repeat visits. By clicking "Accept", you consent to the use of ALL the cookies. However you may visit Cookie Settings to provide a controlled consent.
×
Cookie settings
This website uses cookies to improve your experience while you navigate through the website. Out of these cookies, the cookies that are categorised as necessary are stored on your browser as they are essential for the working of basic functionalities of the website. We also use third-party cookies that help us analyse and understand how you use this website. These cookies will be stored in your browser only with your consent. You also have the option to opt-out of these cookies. But opting out of some of these cookies may have an effect on your browsing experience.
Necessary cookies are absolutely essential for the website to function properly. These cookies ensure basic functionalities and security features of the website, anonymously.
Analytical cookies are used to understand how visitors interact with the website. These cookies help provide information on metrics the number of visitors, bounce rate, traffic source, etc.
Performance cookies are used to understand and analyse the key performance indexes of the website which helps in delivering a better user experience for the visitors.
Advertisement cookies are used to provide visitors with relevant ads and marketing campaigns. These cookies track visitors across websites and collect information to provide customised ads.