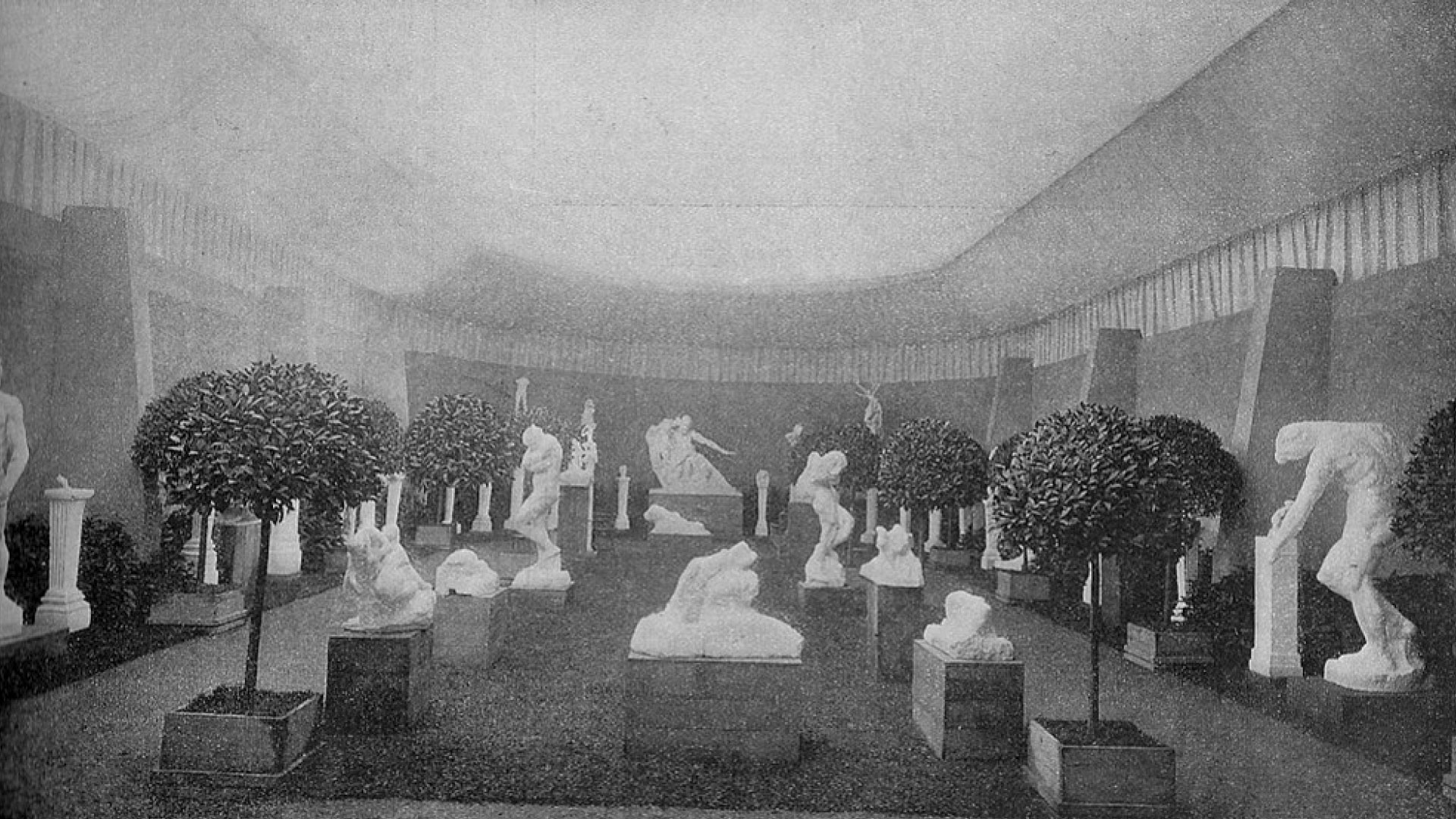 The Space of Exhibitions 1820–1950
The project is supported by the program of the Czech Academy of Sciences, Strategie AV21 (2019–2020) and by the Czech Republic's State Fund for Culture granted by the Ministry of Culture (2021). The main partner institution of the project is the National Gallery Prague.
Concept and project management: Pavla Machalíková, Tomáš Winter
Database administrator: Lucie Česká
The research into art exhibitions in the Czech lands between 1820 and 1950 is a long-term project conducted by the Department of Art of the 19th –21st Centuries, Institute of Art History, CAS. Its most recent output – an online database (https://databazevystav.udu.cas.cz) – gathers information on exhibitions that took place in the Czech lands during the period under review, presenting the exhibition as a space for showcasing and discussing the works of art. The database's primary focus is on exhibitions of contemporary Czech art, but it also contains exhibitions of old masters and important shows of works by international artists. The database is continuously updated, with both the IAH team and external collaborators adding information on an ongoing basis.
Building on existing research, the department is preparing a comprehensive edited publication on this topic.
We use cookies on our website to give you the most relevant experience by remembering your preferences and repeat visits. By clicking "Accept", you consent to the use of ALL the cookies. However you may visit Cookie Settings to provide a controlled consent.
×
Cookie settings
This website uses cookies to improve your experience while you navigate through the website. Out of these cookies, the cookies that are categorised as necessary are stored on your browser as they are essential for the working of basic functionalities of the website. We also use third-party cookies that help us analyse and understand how you use this website. These cookies will be stored in your browser only with your consent. You also have the option to opt-out of these cookies. But opting out of some of these cookies may have an effect on your browsing experience.
Necessary cookies are absolutely essential for the website to function properly. These cookies ensure basic functionalities and security features of the website, anonymously.
Analytical cookies are used to understand how visitors interact with the website. These cookies help provide information on metrics the number of visitors, bounce rate, traffic source, etc.
Performance cookies are used to understand and analyse the key performance indexes of the website which helps in delivering a better user experience for the visitors.
Advertisement cookies are used to provide visitors with relevant ads and marketing campaigns. These cookies track visitors across websites and collect information to provide customised ads.