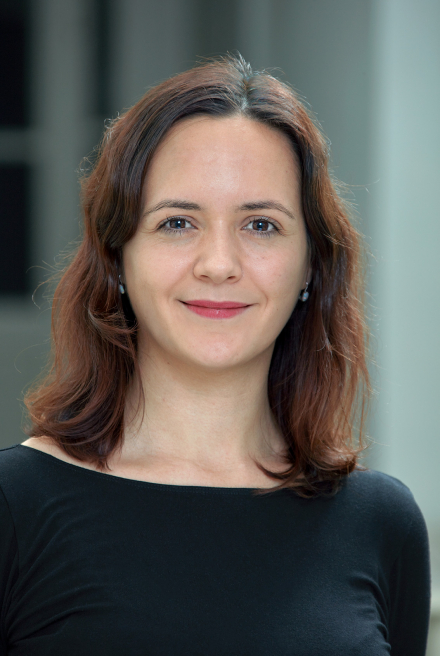 MgA. Barbara Líznerová
Documentation Department / Public Relations

phone: +420 221 183 578, +420 221 183 502
e-mail: liznerova@udu.cas.cz

Restorer at the Documentation Department.
Public Relations
Barbara Líznerová studied arts management at the Prague University of Economics and Business (BA 2012) and photography restoration at FAMU Prague (MA 2016). Between 2013 and 2018, she worked at the National Heritage Institute in the public relations department, promoting the project Po stopách šlechtických rodů (Lucemburský rok, Rok renesanční šlechty) and coordinating the annual event Hradozámecká noc and other projects. In 2017, she began working as a photography restorer at the Department of Documentation, IAH CAS where she restores and conserves the institute's collections, particularly photographs and prints. Since 2018, she has been the institute's PR representative, maintaining contacts with the press, administering social networks, and organizing outreach events (Science and Technology Week, Science Fair, Open House Prague etc.). She is the production manager for the regular exhibitions in the Window Gallery and a member of the Outreach Advisory Board at CAS.
We use cookies on our website to give you the most relevant experience by remembering your preferences and repeat visits. By clicking "Accept", you consent to the use of ALL the cookies. However you may visit Cookie Settings to provide a controlled consent.
×
Cookie settings
This website uses cookies to improve your experience while you navigate through the website. Out of these cookies, the cookies that are categorised as necessary are stored on your browser as they are essential for the working of basic functionalities of the website. We also use third-party cookies that help us analyse and understand how you use this website. These cookies will be stored in your browser only with your consent. You also have the option to opt-out of these cookies. But opting out of some of these cookies may have an effect on your browsing experience.
Necessary cookies are absolutely essential for the website to function properly. These cookies ensure basic functionalities and security features of the website, anonymously.
Analytical cookies are used to understand how visitors interact with the website. These cookies help provide information on metrics the number of visitors, bounce rate, traffic source, etc.
Performance cookies are used to understand and analyse the key performance indexes of the website which helps in delivering a better user experience for the visitors.
Advertisement cookies are used to provide visitors with relevant ads and marketing campaigns. These cookies track visitors across websites and collect information to provide customised ads.