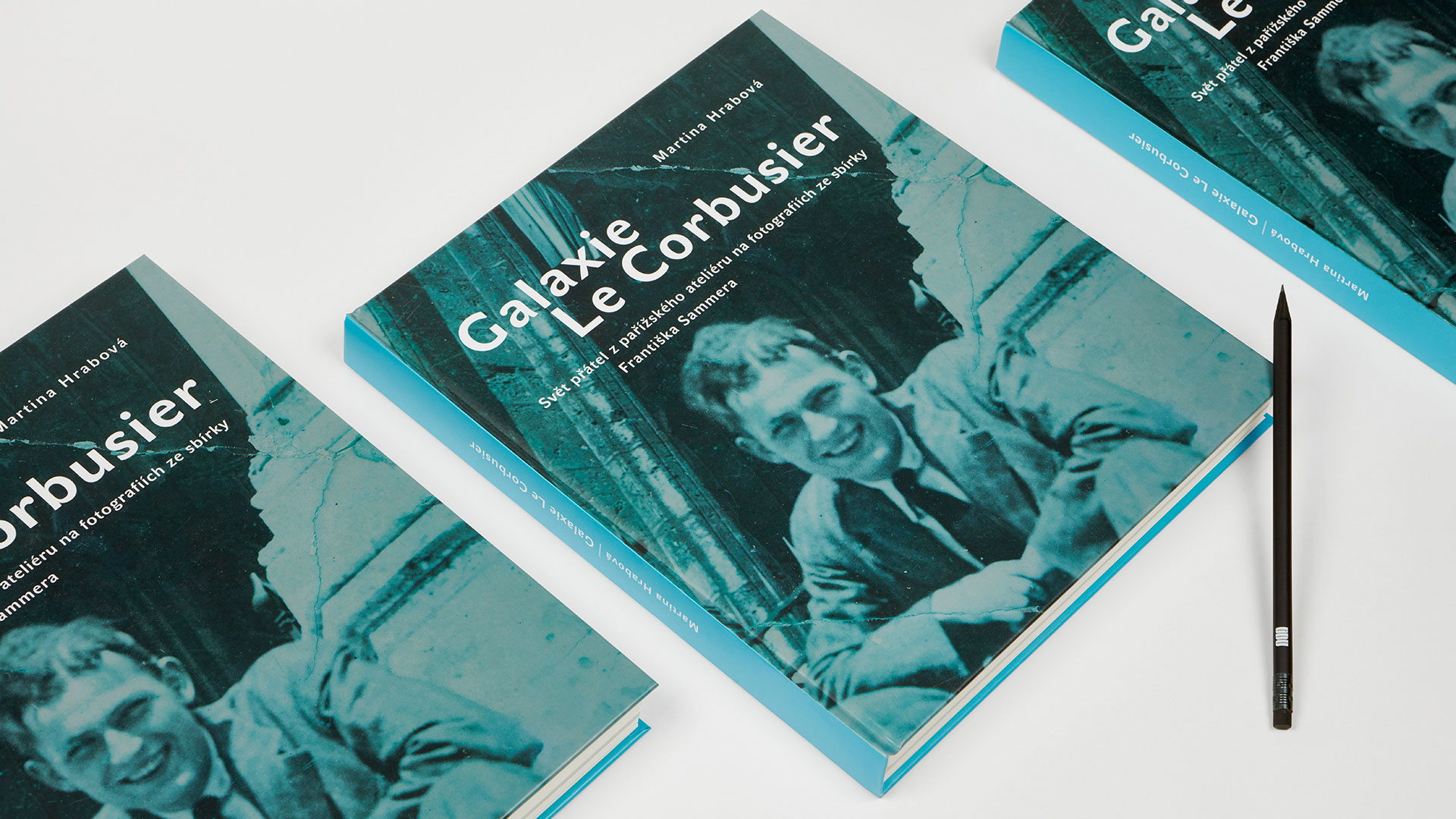 Galaxy Le Corbusier
Galaxy Le Corbusier. The World of Friends from the Studio in Paris in the Photographs from František Sammer's Collection
Martina Hrabová
A forgotten collection of photographs provides a unique insight into the community which gathered around the studio of Le Corbusier – one of the greatest architects of the 20th century. Galaxy Le Corbusier invites the reader to the historical backstage of modern architecture. The author Martina Hrabová presents a set of previously unknown and unpublished photographs which she discovered in Sri Aurobindo Ashram in Pondicherry, India. In 1942, the ashram was visited by Czech architect František Sammer (1907–1973), one of Le Corbusier's closest co-workers in the early 1930s, who left behind a Madras cigar box filled with private photographs. The book offers an intimate portrait of this little known architect and places him in the international context. Moreover, the text reveals the value of friendship and personal relationships which outlived major crises of the world history. As a result, Hrabová succeeded in creating a fresh guide to the world of the leading figures of modern architecture.
First Edition in Czech, English summary, colour illustrations, 211 pp., Prague: Artefactum in cooperation with publisher Karel Kerlický – KANT 2021, 211 p.
ISBN 978-80-88283-61-4 (Artefactum)
ISBN 978-80-7437-343-5 (Karel Kerlický – KANT)
We use cookies on our website to give you the most relevant experience by remembering your preferences and repeat visits. By clicking "Accept", you consent to the use of ALL the cookies. However you may visit Cookie Settings to provide a controlled consent.
×
Cookie settings
This website uses cookies to improve your experience while you navigate through the website. Out of these cookies, the cookies that are categorised as necessary are stored on your browser as they are essential for the working of basic functionalities of the website. We also use third-party cookies that help us analyse and understand how you use this website. These cookies will be stored in your browser only with your consent. You also have the option to opt-out of these cookies. But opting out of some of these cookies may have an effect on your browsing experience.
Necessary cookies are absolutely essential for the website to function properly. These cookies ensure basic functionalities and security features of the website, anonymously.
Analytical cookies are used to understand how visitors interact with the website. These cookies help provide information on metrics the number of visitors, bounce rate, traffic source, etc.
Performance cookies are used to understand and analyse the key performance indexes of the website which helps in delivering a better user experience for the visitors.
Advertisement cookies are used to provide visitors with relevant ads and marketing campaigns. These cookies track visitors across websites and collect information to provide customised ads.