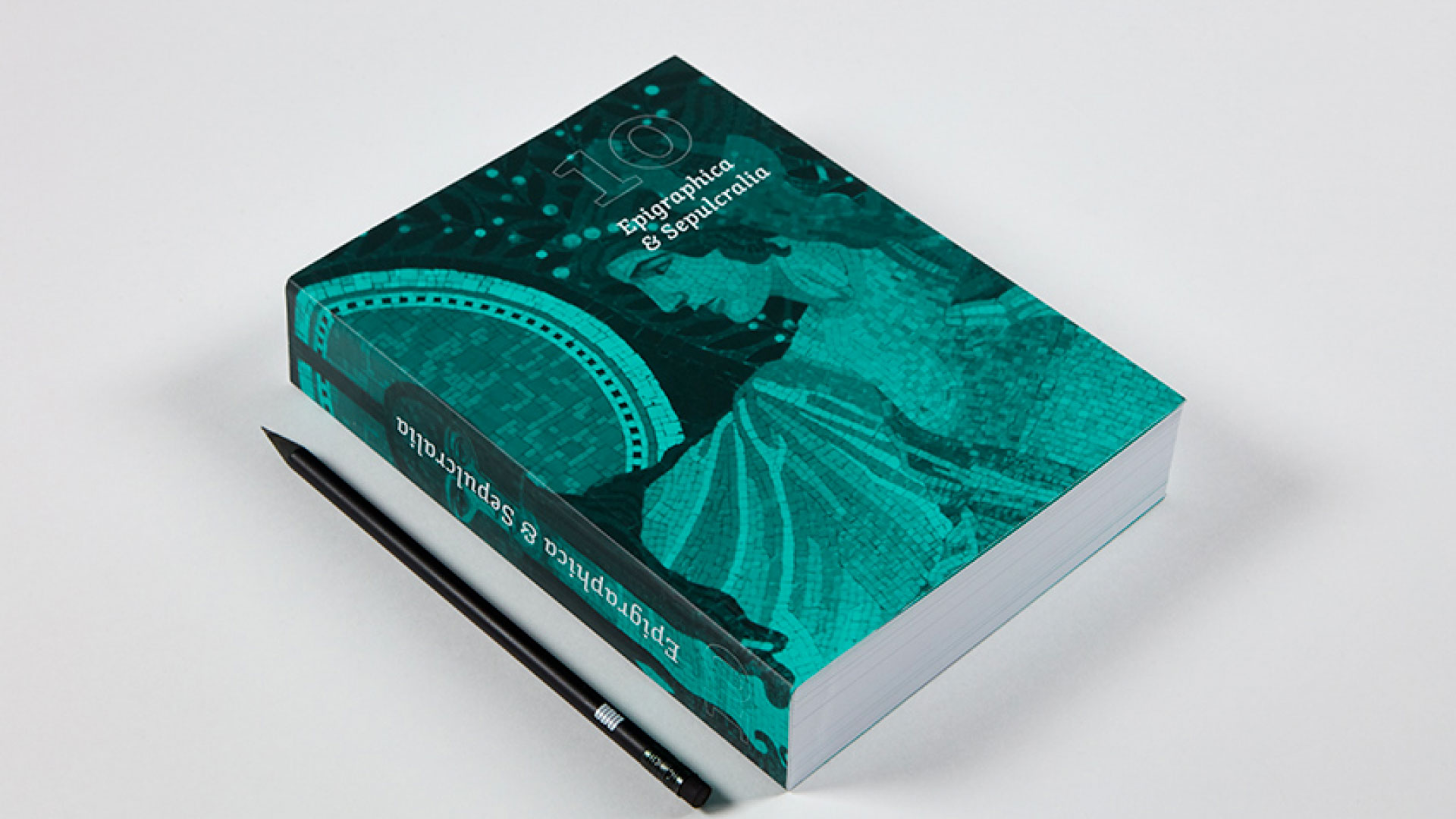 Epigraphica et Sepulcralia X.
Epigraphica et Sepulcralia X. Forum of Epigraphic and Sepulchral Studies
Jiří Roháček (ed.)
The publication consists of the papers presented on the 17th Session on Sepulchral Monuments. These regular conferences, organized since 2000 by the Institute of Art History CAS, are focused on sepulchral monuments as material artefacts of sepulchral culture and as works of art in the traditional sense of the word, with a factual or methodological link to the concept of Central Europe. Moreover, the meetings address topics which shed light on the wider context in which these monuments were created and functionally applied. Emphasis is placed on the interdisciplinary, inter-regional and inter-institutional aspect of the meetings. This concept proves successful, as evidenced not only by the high standards of quality and unwavering interest of prominent speakers from all over Central Europe, but also by the large audience each year. The contents, long tradition and high frequency make the conferences unique even in the European context. In many respects, they play a normative role in the sepulchral sector and are regularly shortlisted by the Web of Science in the Proceedings category.
First edition, in Czech and English, 432 pp., black and white illustration, Prague 2021

ISBN 978-80-88283-68-3
ISSN 2336-3363
pdf
Content
We use cookies on our website to give you the most relevant experience by remembering your preferences and repeat visits. By clicking "Accept", you consent to the use of ALL the cookies. However you may visit Cookie Settings to provide a controlled consent.
×
Cookie settings
This website uses cookies to improve your experience while you navigate through the website. Out of these cookies, the cookies that are categorised as necessary are stored on your browser as they are essential for the working of basic functionalities of the website. We also use third-party cookies that help us analyse and understand how you use this website. These cookies will be stored in your browser only with your consent. You also have the option to opt-out of these cookies. But opting out of some of these cookies may have an effect on your browsing experience.
Necessary cookies are absolutely essential for the website to function properly. These cookies ensure basic functionalities and security features of the website, anonymously.
Analytical cookies are used to understand how visitors interact with the website. These cookies help provide information on metrics the number of visitors, bounce rate, traffic source, etc.
Performance cookies are used to understand and analyse the key performance indexes of the website which helps in delivering a better user experience for the visitors.
Advertisement cookies are used to provide visitors with relevant ads and marketing campaigns. These cookies track visitors across websites and collect information to provide customised ads.