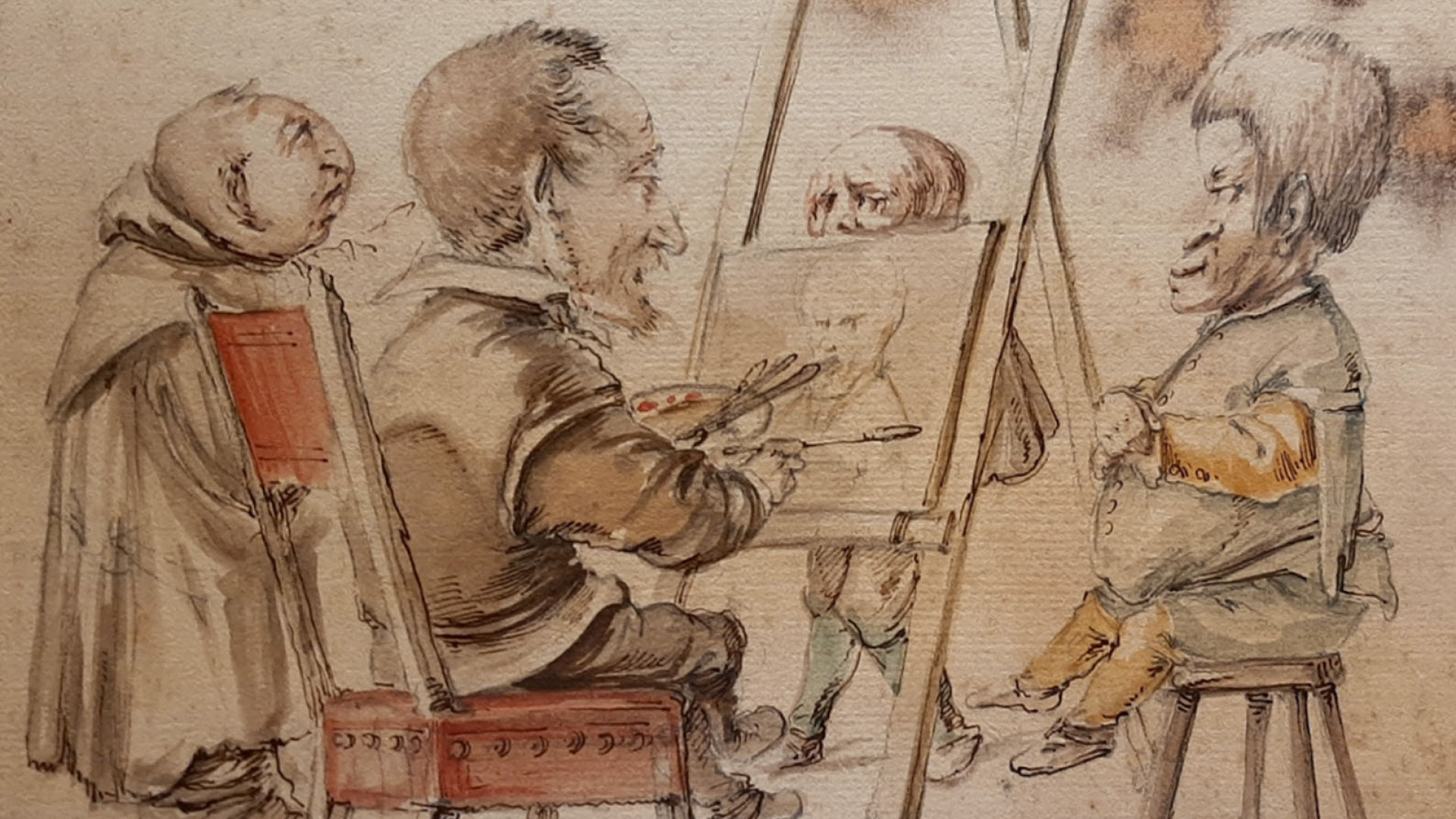 Baccio del Bianco (1604–1657)
We cordially invite you to the lecture from the cycle Collegium historiae artium, which will be given by Eva Struhal (Università di Trento) on the topic of Baccio del Bianco (1604–1657): Painting, Natural Philosophy, and Caricature between Prague and Florence.
The lecture will take place on Wednesday, December 14, 2022 at 4.30 pm in the Institute of Art History CAS, room 117, Husova 4, Prague 1.
My talk focuses on the Florentine polymath Baccio del Bianco (1604-1657), an artist, engineer, architect, and caricaturist, whose professional beginnings are connected to the architect and astronomer Giovanni Pieroni and the Wallenstein Palace in Prague. Pieroni was a friend of Galileo's and steeped in the world of the New Science. Although lasting only from 1620- ca. 1625, it is this collaboration that had a decisive impact on Baccio's life and intellectual development: the continued importance of fortification architecture throughout his career as well as his interest in the Galilean natural philosophy. My paper will present a general survey of Baccio's work and then analyse his frescoes at the Casa Buonarroti in Florence as well as his approach to caricature before the background of confluence of historical, artistic, and natural philosophical contexts in Galilean and post-Galilean Florence.
We use cookies on our website to give you the most relevant experience by remembering your preferences and repeat visits. By clicking "Accept", you consent to the use of ALL the cookies. However you may visit Cookie Settings to provide a controlled consent.
×
Cookie settings
This website uses cookies to improve your experience while you navigate through the website. Out of these cookies, the cookies that are categorised as necessary are stored on your browser as they are essential for the working of basic functionalities of the website. We also use third-party cookies that help us analyse and understand how you use this website. These cookies will be stored in your browser only with your consent. You also have the option to opt-out of these cookies. But opting out of some of these cookies may have an effect on your browsing experience.
Necessary cookies are absolutely essential for the website to function properly. These cookies ensure basic functionalities and security features of the website, anonymously.
Analytical cookies are used to understand how visitors interact with the website. These cookies help provide information on metrics the number of visitors, bounce rate, traffic source, etc.
Performance cookies are used to understand and analyse the key performance indexes of the website which helps in delivering a better user experience for the visitors.
Advertisement cookies are used to provide visitors with relevant ads and marketing campaigns. These cookies track visitors across websites and collect information to provide customised ads.